Stéphane Hamel is a seasoned independent digital marketing and analytics consultant, innovator, teacher, speaker and startup & agency advisor with a strong interest for user privacy and the ethical use of data. You can follow and learn more about him here linkedin.com/in/shamel.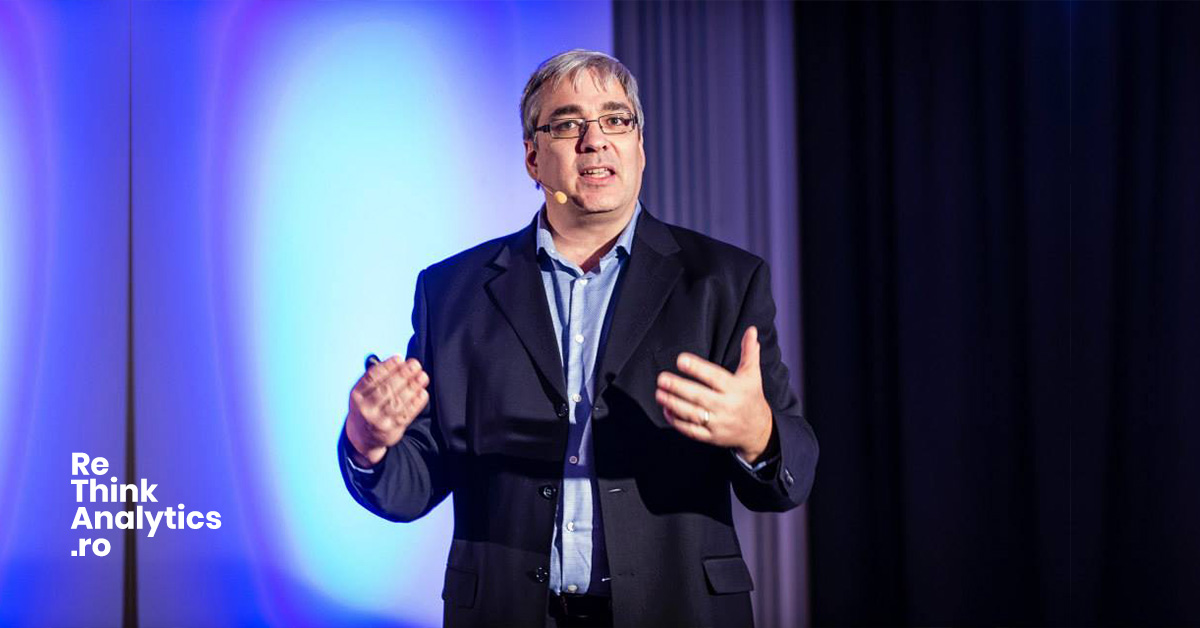 A simple model to empower your analytics and orient your career.
I first shared this idea a decade ago while I was working on the Digital Analytics Maturity Model. Since then, I have used this simple schema at countless conferences, in workshops and when teaching to Marketing Masters and MBA's. The beauty is it sustained the test of time and it is still as relevant today as it was then.
Since a picture is worth a thousand words, let's present it right away:
Business First – Always
There is little value in doing analytics if it isn't to bring actionable insights – otherwise it is merely "reporting" at best, and data tinkering at worse. Before digging into the data, an analysis must begin with a thorough understanding of the organizational environment, its strategies and business goals. Those are communicated as requirements – and let's be honest, also as constraints in the form of internal politics or other decisions which might seem arbitrary at first.
In an ideal world, the business stakeholder would bring S.M.A.R.T. objectives to the table. However, in my experience, and why I brought the "Radical Analytics Manifesto", this is very rarely the case. That's why I now advocate for the use of "Product Thinking" as a way to be more customer centric, capture requirements and align with the business.
More often than not, you need a business analyst to "translate" and bridge the gap between the business vision of what they think is the solution and something which can be truly turned into reality. This is the next step in our cycle: enabling capabilities.
People who are typically strong in this role have the following job titles:
Director of Marketing
Product Manager
Business Analyst
Enabling Capabilities — Make it Real
For too many business and marketing people, this is often stated with a bit of distain as IT – information technology – an amalgam of so many important skills and expertise!
There needs to be people who understand the capabilities and constraints of the technologies involved in the solution. Be it HTML, CSS, Javascript, R, Python, SQL and other programming languages and standards. Understanding how Facebook, Twitter and other ad networks differ in their capabilities and how they are measured, how browsers handles cookies and privacy, how dozens of 3rd party APIs and integrations are necessary to make today's modern Internet solutions extending to single page applications, mobile apps, or integrate with IoT devices… and a gazillions of other details!
You need people who understand the ins and outs of the website, its technologies, how it interoperates with the back-office and how the information architecture and page naming taxonomies will impact SEO and data collection. You need people skilled at properly instrumenting the website with a tag manager and whichever tools you are using, how the data is stored and can be leveraged in Big Data cloud solutions, modelled through machine learning, and scaled through automations.
As you see, the Enabling Capabilities head is a critical aspect and can quickly become very complex. But ultimately, the goal is to provide the means, the tools and the data to the 3rd head.
People who are inclined to turn requirements into solutions typically work in those roles:
Front-End Developer
Full Stack Developer
Digital Marketer
Data Scientist
Analysis – The Sherlock Holmes Factor
This is where statistics skills are leveraged, where the analytical mindset is put to work in order to identify patterns, trends, and understand correlations. An investigative mind, problem solving methodologies and abilities to synthesize information to their most effective communicational forms are essential. Contrary to popular belief, creativity is also an important part of the equation as you do not want to merely follow best practices or copycat competitors, you want to surpass them, and this requires to be open minded and creative. Your understanding of the organizational environment is your canvas, the supporting technologies are your brushes, and your recommendation is your masterpiece.
The outcome should be clear: provide actionable insight and recommendations back to the Business head.
The most common role in this area is Digital Analyst.
Empowering Your Analytics
Anyone claiming to be an expert in all dimensions would be a fool. Every person I ever met in this industry was strong at one dimension, maybe somewhat "fluent" in another, and weaker in the third. Yet, all three dimensions are essential to successfully develop a data informed culture and provide the highest value to the organization.
Think of your own current role and your career aspirations. In which dimension are you the best? What drives you to get up in the morning or which one rebutes you? Where would you like to gain new skills?
Based on all the work I have done on the Digital Analytics Maturity Model, analytics initiatives will fail and the ROI will stagnate if there is a misalignment of those important dimensions and your analytics aren't empowered.
For over 20 years, Stephane has shared his passion for digital analytics to thousands of people at industry conferences, corporate and agency events and through online training. He has spoken on a wide range of tactical to strategic topics in Canada, the United States and Europe.
For more background info or if you want to connect with Stéphane, get to his LinkedIn profile.