Hi there, data enthusiast!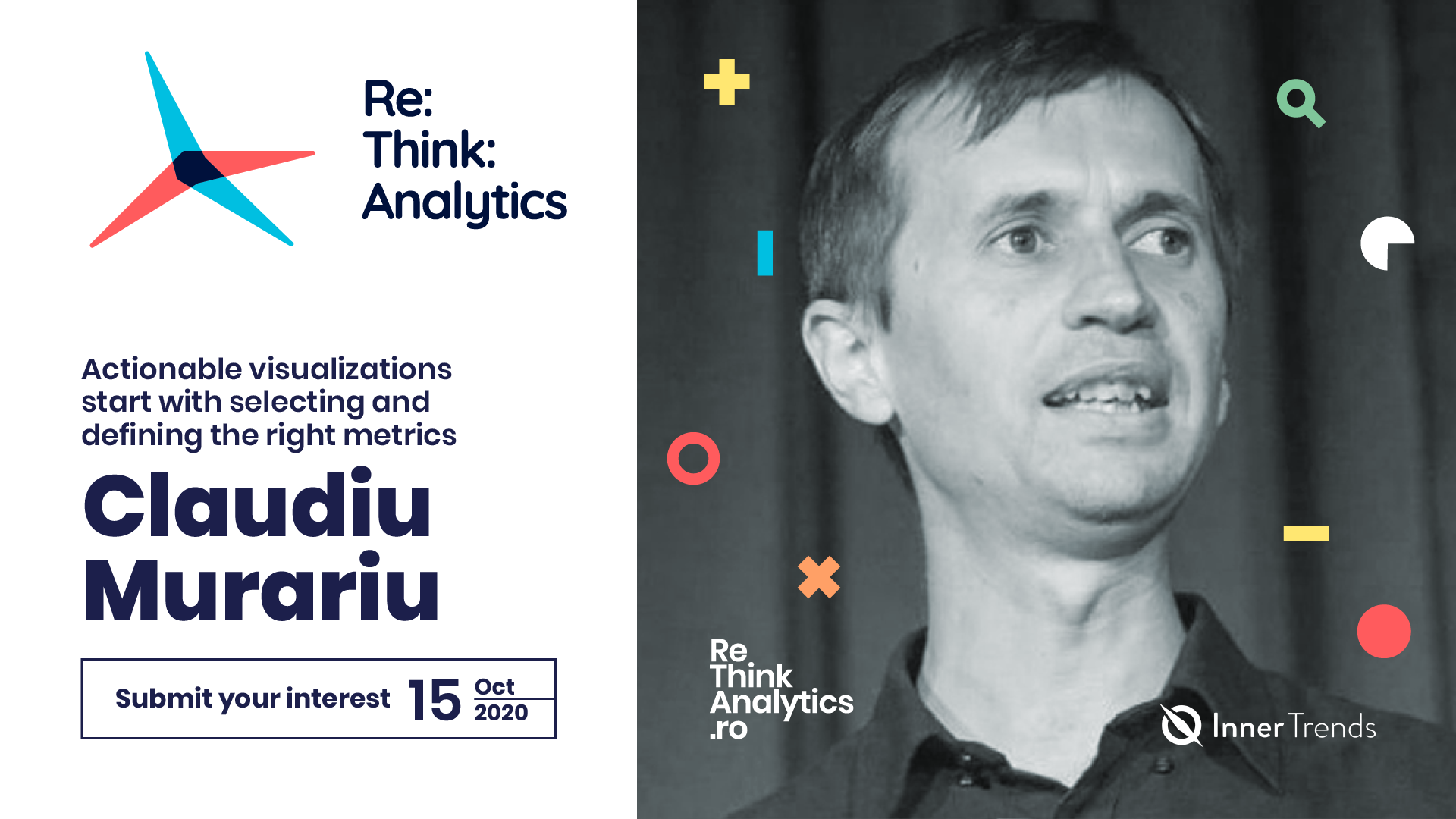 There are less than three weeks left until the first Re:Think:Analytics online event. We're introducing you to the speakers by the book, so that you know what you're getting into.
Claudiu Murariu is one of the local data experts with extensive knowledge of data & analytics strategies and a real passion for everything data-driven. He is the initiator of InnerTrends.com, a successful local idea that has managed to win clients in no less than 12 countries. Claudiu will talk about how Actionable Visualizations start by selecting and refining the right metrics.
Hear him give a sneak peek into the subject, in the video below 📷
Thank you for being here. We promise to keep everything light and clear and come back when we have something relevant to say.
Let's Re:think the future of business with data, on October 15, on ReThinkAnalytics.ro