Hi there, data enthusiast! Say hello to Robert Petrescu.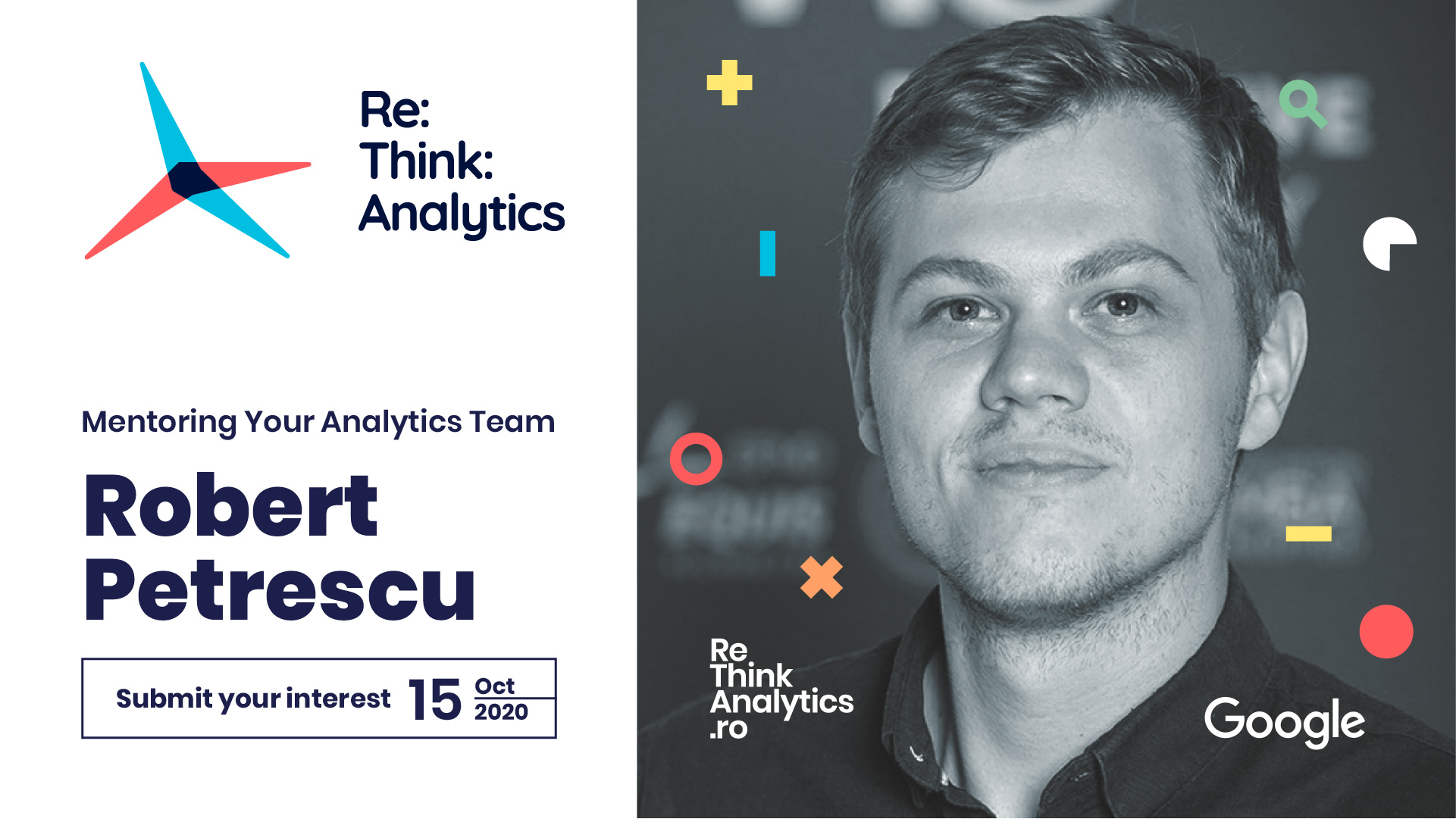 One more time with enthusiasm! Presenting Robert Petrescu, one of the speakers that will join Re:Think:Analytics on October 15 with passion, expertise and his good energy. Robert is the Analytical Consultant at Google Romania and he's been working with data for years, gaining insight at companies such as IBM and of course, Goolge and gathering knowledge to help businesses make bright decisions in terms of their online footprint through data-driven, transformational insights.
Hear him give us a sneak peek into his presentation 📷
Thank you for being here and you already know the drill, we'll be live on October 15 with Robert, Jim, Claudiu and a few more amazing people we'll be presenting in the following days.
Let's Re:think the future of business with data.
Submit your interest on ReThinkAnalytics.ro
See you soon!